Blogger Men Tell All: Six
8:00 AM
Paul decided that he would sit on this bench while I looked through the dollar section at Target. Little did he know that I would make him take a picture so I could use it on my blog. Not sure how he doesn't expect it at this point, especially with me constantly reminding him "do it for the blog!" At least he expects to answer these questions every month, and I always look forward to that!

What is your favorite winter holiday?
Christmas, by far. It's very special to me because that's when all of my relatives come together and we celebrate.
If he chose any holiday, it would probably be July 4th, though!
Did you do anything special for your blogger on February 14th?
Oh, yes. We had a wonderful date at a restaurant called Rioz. My parents were with us so that made it extra special. And of course we got Srarbucks.
I also got my promise ring the day before since we couldn't wait to exchange our gifts.
What's your favorite kind of candy?
Probably Reese's. I could eat a whole bag in one sitting. Actually, definitely Reese's.
We have this in common...
Which Rom-Com would you choose to watch while you snuggle up with your Valentine?
Serendipity.
I have never heard of this movie, but apparently it's good and he insists it's a romantic comedy.
Who, in your opinion, is the best US president ever?
I mean, you can't really beat George Washington, right?
He thought this was hilarious, and wanted me to let you know that the pun was intended. Washington was the only president who was unanimously elected by the Electoral College.

Check out Paul's answers in previous BMTA linkups
round one
and
round five
!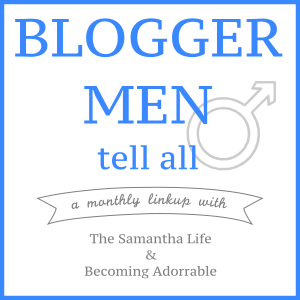 Samantha | The Life You Love